Fundraising in 3 simple steps
1. Choose what to raise money for
If you simply want to raise money for where it can do the most benefit, you can fundraise for our Programmes Fund.
Alternatively you can select one of our current projects. To see what we are raising money for at the moment simply go to our Giving page to find out more about each one.
If you would like to know more about specific needs you can email enquiries@inf.org.uk or call 0121 472 2425.
2. Decide how to collect your donations
If you are raising funds to help where they are most needed, we recommend you use Facebook Fundraising. It's easy to do. Log in to Facebook. Go to the blue menu bar, click on Create and then Fundraiser. Select the Charity option, type in International Nepal Fellowship and just follow the steps.
If you are raising money for a specific project, we recommend that you use Just Giving to set up a sponsorship page and collect donations.
Whichever method you use, INF gets sent the money directly, without you having to worry about it.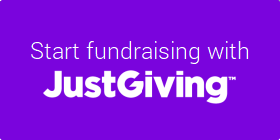 3. Get the word out
Don't be afraid to ask others to support you. And use social media to let everyone know how they can sponsor you. It's a brilliant tool for getting the word out.
Do let us know what you plan to do. We would like to support you in whatever way we can. And we're happy to answer any questions you may have.
Thank you so much. Whatever you raise, you will be helping to transform the lives of people in Nepal.
CALL OUR FUNDRAISING TEAM DIRECT ON 
0121 472 2425

 OR EMAIL

enquiries@inf.org.uk